If the Fanatical Zendesk app appears in Zendesk, but no data is appearing, you can try to reconnect the system using the steps below:
Within your CRM, navigate to Admin.
Click Zendesk Configuration (towards the bottom of the page.)
Navigate to Step 3 of the configuration and ensure your Zendesk domain appears accurately
Click the large Zendesk icon that says Click Here to Connect (Note: you may already see a green message indicating you are already connected.  Click the button to connect again even if this message appears.)
The page should redirect back to Sugar.  Navigate to Zendesk (or refresh the Zendesk ticket you're on) to see if the app now loads Sugar data as desired.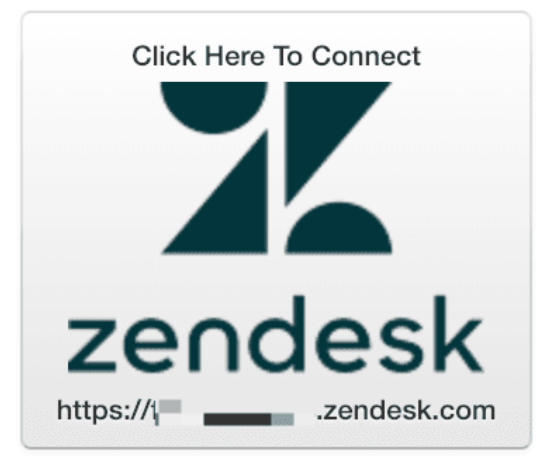 If the app still doesn't generate data, you can try the steps below:
Open the browser's developer console and click on the Network tab.  (Specific steps for your browser can be found here.)
Refresh the page and notice multiple lines added to the Network tab.
Look for a line that contains "sugarUrl". (Note, you can use the filter tab at the top to find this more easily.)
Click the Response tab and note the response that's returned (see the screenshot below for more insight into steps 2-4.)

- If it is 301 redirect error, go to the config.php file in your Sugar codebase. Make sure the site_url entry is exactly as you see in the URL bar of Sugar when using Sugar. The most common mistake here is leaving off the 's' in https.

- If you see a 500 error, this means Zendesk is able to talk to your Sugar server but there is an error on the Sugar side. This can occur if you have lots of duplicate data as the amount of time needed to process everything goes beyond your servers time limits. If this is not the case, check your server's php/apache error log to see if any errors are being logged there.